Previous Post:
Black and White Italian Marble Floor Medallion
&nbsp Next Post:
Elegant Versace Marble Floor Medallion
Is there a way that you can cut corners and still have an excellent looking custom built home? Not literally. But in relation to creating amazing flooring designs, you can use floor mosaics. Make use of marble floor mosaics to create an amazing custom built home.
Marble is a fantastic building material. The kind of building material that is exclusively used in high end homes. You can't go wrong with marble. The elegant flowery Italian marble floor mosaic is crafted from, yes Italian marble. If you didn't know, Italian marble is the best in its league. The stone is naturally beautiful and durable. It ages gracefully without losing its luster.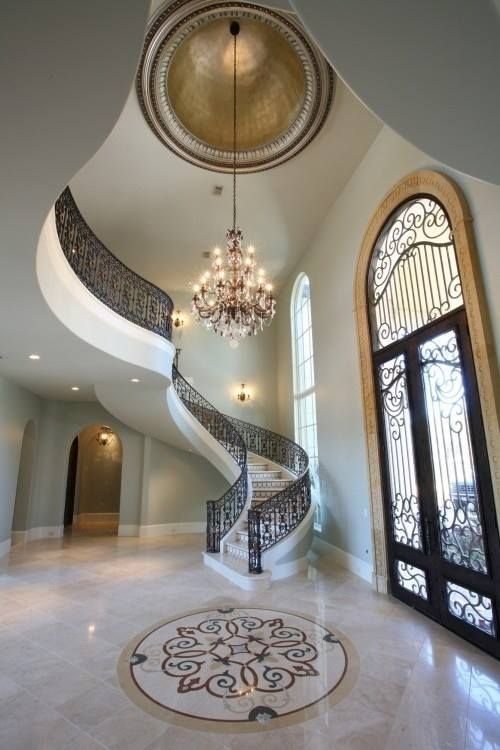 Back to the elegant flowery spanish cream marble mosaic, what makes this a must have? Simple, everything about it draws inspiration from nature. The mosaic is wholly done by hand. The spanish cream marble mosaic brings the past and the present together to enliven every corner of your luxury home.
The elegant flowery Italian marble floor mosaic will make you fall in love with soft hues. The color palette on this marble floor mosaic is soft and feminine. Exactly what is needed for a breath of fresh air in your living room. The soft hues are amazing. They provide a great way to ease into a colorful home.
The flowery patterns on the floor mosaic are bold and they work as a subtle accent in your custom built home. The patterns give your home a fun and polished look. The look is just classy – a classy look from an elegant product. This mosaic is crafted to provide some visual interest with a modern look.
The beautiful gold color enhances the look and feel provided by the mosaic. This will be a great addition in any space where you have warm undertones. To liven up the home, you can also add simple decorative elements in neutral hues. Neutral hues work so well with soft hues to create color harmony.
This spanish cream marble mosaic is crafted and availed in different sizes to fit just about any space. What are your favorite color palettes? Just give us a call and we will give you a product in Italian marble or any other natural stone in your favorite color. We are on a mission to beautify your custom built home. To learn more about the elegant flowery Italian marble floor mosaic, call our design experts at 1-888-272-0630.