Previous Post:
Dazzling Italian Marble Floor
&nbsp Next Post:
Elegant Flowery spanish cream marble medallion
Bring in the color to your home: remember the old paint chart that you used when decorating your old home? Please dust it off and put it to good use in your custom built home. This time you can use it to pick a simple shade for any part of your home. What color do you think will go down well with the kind of décor that you want?
A great color to try out in your kitchen is slate grey as opposed to the traditional white or cream on the walls. This color will make your kitchen look clean and crisp. To complement the walls throw in some white and black on the floor. The black and white Italian marble floor mosaic gives you the perfect mix of black and white. These colors beautifully complement each other to add glamour and drama in the kitchen. These also make the smallest of kitchens look big.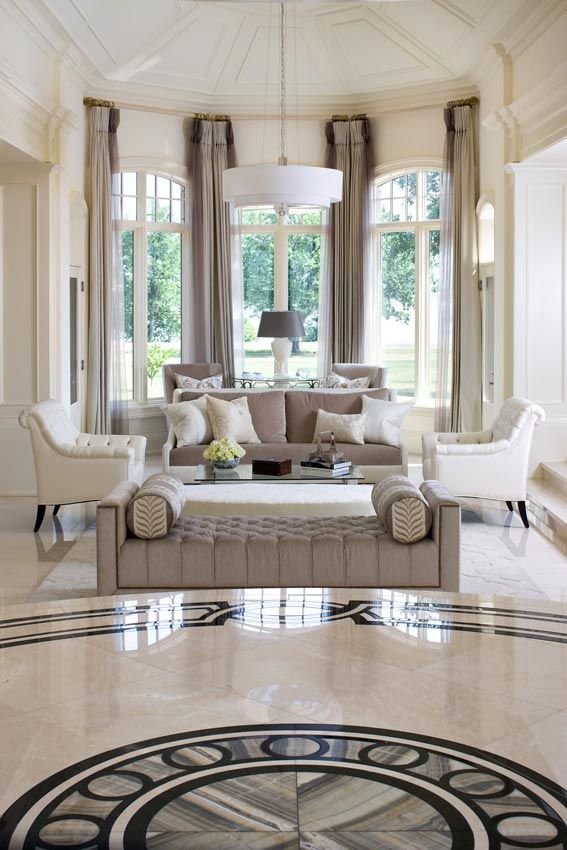 The mosaic is created from the Carrara, a classical white Italian marble – the best in the world of marbles. The Italian marble is handpicked exclusively for this floor mosaic. The stone has some mainly grey veining with some slight gold tinted veins. The veining gives the stone some added flare. Expertly fleuri cut, the stone's grains give the mosaic an appearance of flowering. Some of the edges are vein cut to deliver an outlandish effect.
The variance in shade color on the stone adds to the mosaic's visual appeal. This honed black and white Italian marble floor mosaic gives you a floor on which you can walk on freely. The honing on the marble makes the surface on the design non-slippery – good enough for children to run around. This design is just perfect for your kitchen. It adds a striking and modern touch to your heavenly home.
This black and white Italian marble floor mosaic is available in a variety of sizes for easy installation. It includes all custom sizes. I believe you can do a lot with this tastefully crafted Italian marble mosaic. You can add the mosaic to just about any room in your luxury home. You will be impressed to learn that this Italian marble does not require regular maintenance.
The result of having this floor mosaic, is an ultimate signature in your custom built home. To get more information about the black and white Italian marble floor mosaic, please get in touch with us at 1-888-272-0630.